Get Insider Access To Great Homes At Discount Prices In Your Area Today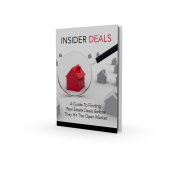 Join the Homebuyers Hot List!
Complete this form to be on my Homebuyers Hot List. Get instant access to the best deals and my FREE report with 7 ways to get a great deal and the 22 best online sources for finding your next home.
Save thousands and get the best deal on your next home - large inventory of homes in your area right now
Instant Access
Be the FIRST to get instant access to new homes in our inventory - new homes almost daily
FREE Report
Instant Access to "Insider Deals - A Guide to Finding Real Estate Deals Before They Hit The Open Market"